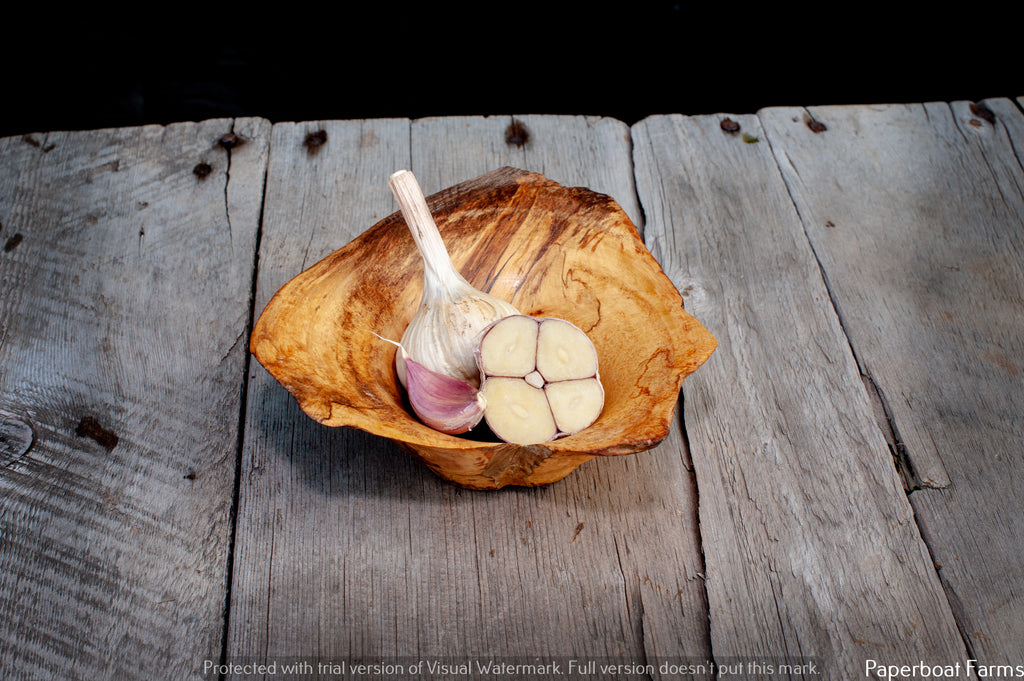 West Saanich
$4.90
West Saanich is an heirloom softneck garlic of the Artichoke variety. It averages 12-18 cloves per bulb. West Saanich has white to yellow wrappers with a splash of purple with pinkish brown skin on the cloves. The tight wrapped cloves allow for longer storage time; up to 9 months under proper storage conditions.
Flavour: West Saanich is a mild creamy garlic with delicate flavour without the pungent hot finish that most other varieties have. It is an excellent choice for pesto, chutneys or raw dishes that require fresh garlic without overpowering the dish.
Growing Conditions: West Saanich is easy to grow, and is well adapted to summer heat.